Upcoming Events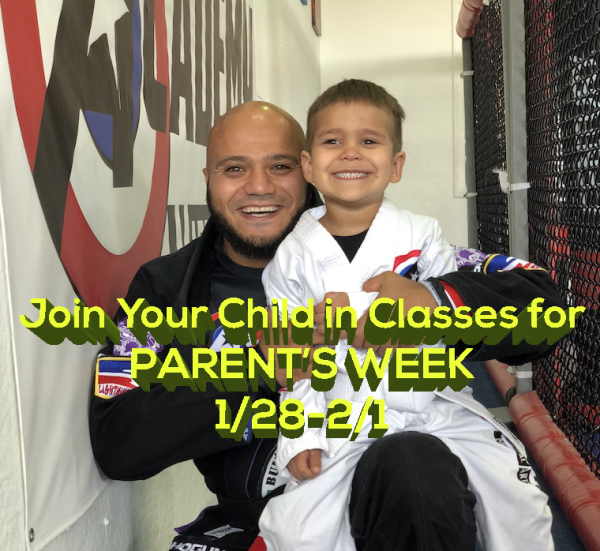 Join your kids in class the week of Jan 28- Feb 1.

They will love to have you, and you will love it!
Learn some martial arts while sharing an amazing & fun time with your child!
​

​No need to register for this event.

Show up wearing exercise clothes and enjoy class with your kid.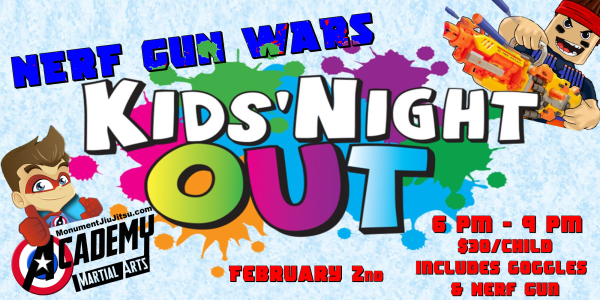 Take a night out and drop your kids with us!

​

Feb 2nd from 6-9pm. 

​

We'll have fun with some Nerf Gun Wars.

Also, they get to keep the Nerf gun and goggles. 

We will provide pizza and snacks.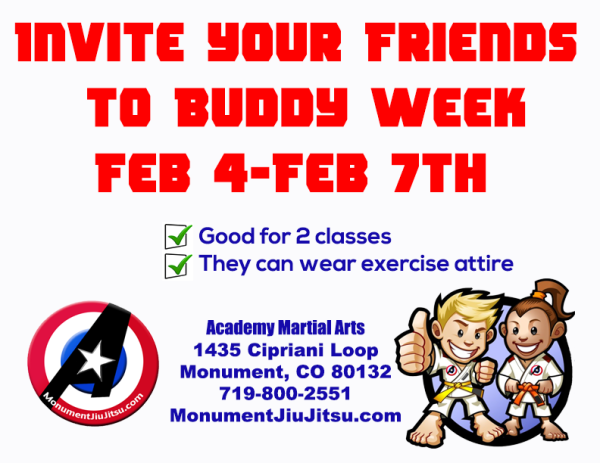 Bring your friends to class the week of Feb 4- Feb 7.


They will love it, and you will love sharing it with them!
Have them learn some martial arts with you while sharing an amazing & fun time together!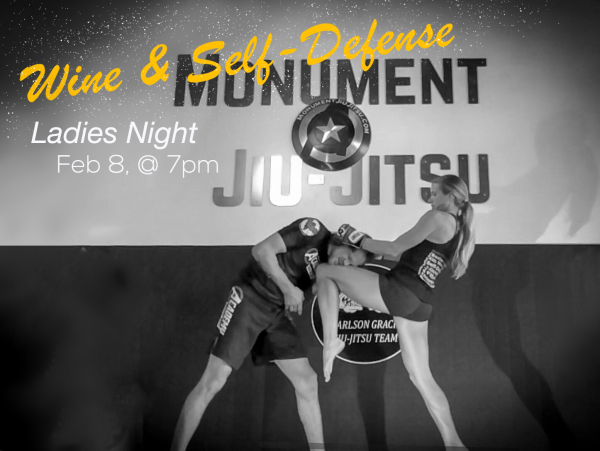 Bring your friends and enjoy some wine while learning practical self-defense.

Must be 21 to participate in this event.
This is an introductory class for self-defense and is a good way to have introduce yourself to the importance of having this knowledge. 

We will cover many topics including situational awareness, boundary setting, and of course physical defense tactics. 

Empower yourself with this potentially life saving information. 

We offer Self-Defense classes to the Monument Tri-Lakes community. You do not have to be a member to benefit from this class. 


You will learn Pre-Context Cues
Stranger vs Non-Stranger Danger
Practical Scalable Self-Defense